Questions? Give us a call.
1.888.672.9966
Our mission is to provide affordable, high-quality Real Estate courses to Real Estate Professionals in America through the use of an easy to understand online Internet format. We are dedicated to supplementing our real estate courses and other products with extensively trained, licensed instructors and with one of the best technical support teams to ensure you have a pleasant and worthwhile experience.
Jane Favor ~ School Director
Jane Favor is our School Director, bringing 27 years of real estate experience and 19 years of real estate training experience to the table. Jane began her real estate career as a Residential New Construction Plat Manager and Sales Agent with MacPherson's Realty in 1993, quickly progressing to develop the company's Training and established an innovative Recruiting program. These responsibilities led to her position as Manager of MacPherson's Corporate Sales Center in Shoreline, Washington.
After a short stint with RE/MAX Masters in 1997-1998, Jane moved into the position of General Manager of America's Choice Real Estate during which time she further developed her proprietary Agent Training course, Real Estate 101. In 2001 Jane accepted the position of Director – Marketing, Recruitment and Training for Preview Properties while simultaneously managing the Shoreline and Bothell Sales Offices. Under Jane's direction the company grew from approximately 250 agents to over 500 in less than two years. Jane co-founded Quick Start Real Estate School and began offering State approved clock hour courses to real estate agents within Washington State while developing state-of-the-art Internet based, online course delivery systems.
In 2004 Jane left Preview Properties to co-found Train Agents, Inc., a still thriving, first generation online real estate school. Jane's vision of advanced technology and course delivery systems brought her to the realization of the cutting edge new Real Estate Training Model, WebNet Real Estate School. In collaboration with advanced technology experts, led by the company's Senior Programmer and Systems Architect, Shawn Nanto, and her partner in the school, Broker Erik Marty, Jane provides direction to the day-to-day operations of the school, assuring State Educating requirement compliance, course development and delivery technologies and Student Support as well as holding live classroom, career building workshops and seminars.
Jane is a Licensed Real Estate Instructor in Washington, Oregon and Texas and has earned her CDEI certification (Certified Distance Education Instructor), the Nation's highest designation for Instructors providing Internet Based Training.
Business Name: WEBNETREALESTATESCHOOL.COM INC.
Business License: Washington State
School Instructor: Jane Favor - jane@webnetrealestateschool.com
School ID Number: S1685
Certified Distance Education Instructor: Certification # 67493
Licensed Instructor: Washington, Oregon and Texas
Business Phone Number: 888.672.9966
Business Location: Washington State in Snohomish County
Oregon License: #1171
Managing Broker's License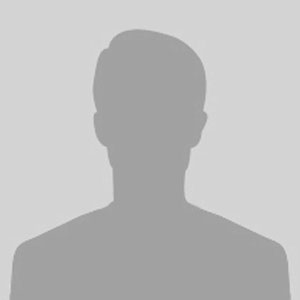 I'm so happy, I was able to take your courses and open my own real estate firm!
Erika Alan